Today's cards are perfect for anyone who wants to make some fun animal cards. All you really need is paper, glue, scissors, and a marker or black pen. Of course if you do have card making supplies you can spruce things up a bit. That's part of the fun of these cards. You can make them your own.
First up we have this adorable bear. You will need:
1 Card Base
1 Large Circle
1 Medium Circle
2 Small Circles
Glue
Black marker or pen
This guy is so cute and easy to put together. Just a few circles and he's practically done. I did use some dimensional adhesive to pup up his little snout, but you could glue it flat or use folded paper to give it dimension.
To make this fun tiger, you will need:
1 Card Base
1 Large Circle
2 Small Circles
Scrap Orange paper to make the tufts of fur on his face
Thin strips of black paper
Glue
Black marker or pen
Strips of paper for your sentiment (optional)
Stamps, stickers, markers, or something to create a fun background (optional)
I love this tiger. I was a little afraid to make his stripes. Sometimes free handing can be a bit intimidating, but I'm learning if I just go for it, more times than not it turns out better than I anticipated.
I love this 3D Lion. While this isn't a great option for the mail, it's a perfect card to hand-deliver. To make the lion you need:
1 Card Base
2 Large Circle
2 Ear Shapes
Thin strips of black paper
Thin strips of yellow and orange paper
Glue
Black marker or pen
Square to mount the lion (optional)
Ribbon, stickers, stamps or other embellishments (optional)
Versa mark ink (optional).
Embossing powder (optional)
Heat tool (optional)
Here's a close up of the lion in all his 3D grander.
I'm sure there are many other animals you can create using basic shapes. I'd love to see what you come up with!
Products Used
See a product you've got to have? I provide a list of products used in each of my blog posts for your convince so you don't have to go hunting for something that catches your eye.
Stampin' Up Products
I am not currently a demonstrator for Stampin' Up! but I'm providing these links for your convince. If you don't have a Stampin' Up! demonstrator, I recommend my demo team: Ann and her adorable dog, Stamper.
Product List
Affiliate Links
These are affiliate links. When you purchase products using these links, I get a small commission with no additional cost to you.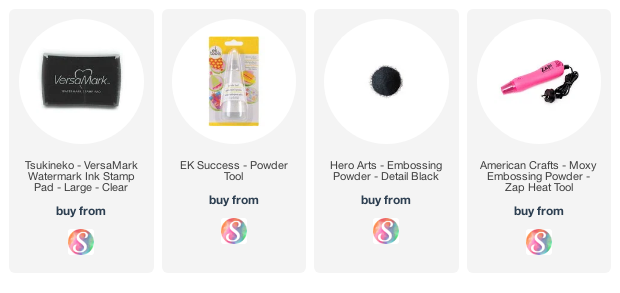 https://linkdeli.com/widget.js?id=f5e8378456858c916708